MN Bike Trails – Paul Bunyan Trail System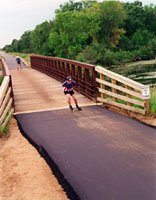 Find EVENTS near the Paul Bunyan Trail!
---
For more information about: Brainerd Lakes Area Vacations
---
Bike, Hike, Snowmobile, and other Paul Bunyan Trail Recreation Activities.
---
Minnesota's GeoTour:
Geocache on the Paul Bunyan Trail.
---
In the News:
Paul Bunyan State Trail extends to Crow Wing State Park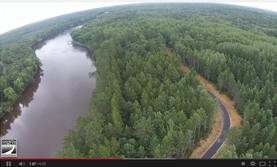 ---
Trail Talk Tidbits
"We go snowmobiling on the Paul Bunyan Trail EVERY year!! We love it!
11/12/2012 Email from Melissa L.
---
Stop in Hackensack, MN during your Paul Bunyan Trail adventure for the chance to "meet" Paul Bunyan's Girlfriend Lucette!
The Paul Bunyan Trail is Still Open! Enjoy responsibly with your own household and keep a safe distance of over 6 feet apart if you encounter other households on the trail.
Minnesota Update: Governor Walz Issues Stay at Home Order for Minnesotans
To slow the spread of COVID-19 across the state, Governor Tim Walz today signed Executive Order 20-20 directing Minnesotans to stay at home and limit movements outside of their home beyond essential needs. This order takes effect at 11:59pm on Friday, March 27 and ends at 5:00pm on Friday, April 10. Read More.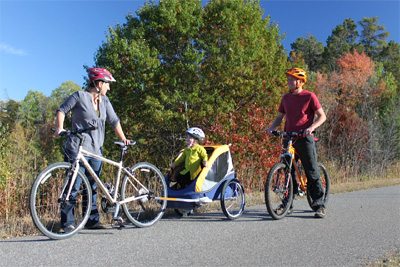 The Paul Bunyan Trail is the longest MN Bike trail at 120-miles and it connects the Heartland Trail, the Blue Ox Trail and the Cuyuna State Trail. The portion of the Minnesota bike trail from Guthrie south through Laporte toward Walker is now paved and the segment from Brainerd/Baxter south to Crow Wing State Park was paved in July 2014–providing the final paved link. With the paving of these segments, the Paul Bunyan Trail now yields 120 miles of continuously paved MN bike trails from Crow Wing State Park just south of Brainerd MN to Lake Bemidji State Park in Bemidji Minnesota!
Book Paul Bunyan Trail Hotels Today!
The terrain of the Paul Bunyan Trail ranges from flat and open to hilly and scenic for any level of bike rider. See for yourself with our detailed bike trail maps! Along the 120 miles of the trail there are many areas to stop and rest and enjoy the beauty of nature in Northern Minnesota. If you're traveling light or want to give a new bike a try, The Brainerd Lakes Area offers bike rentals.
While biking is the main event, don't forget that the Paul Bunyan Trail is open year-round with loads of other recreational activities available. The Paul Bunyan Bike Trails offer so much more than just beautiful scenery and paved trails, and in many of the connecting towns you will find bike-in camping, picnic areas, and rest shelters.
Have Fun, Big Paul
The Chippewa National Park in Walker, MN which boasts 21 campgrounds and 1,300 Minnesota Lakes and streams, can now be called home to the newest Paul Bunyan Trail official section; the Shingobee Trail.